PAL Ottawa Social Circle presents a free Guided Tour of the Ottawa Art Gallery with Stephanie Nadeau (Head of Public, Educational and Community Programs). Learn more about the collection and the many wonderful programs they offer.
Open to ALL lovers of art!

When: Wednesday 27 February 2019 at 4 pm
Where: Ottawa Art Gallery at 10 Daly Avenue
Refreshments will be served in the Studio following the tour.
Registration is limited for this free event, so best to register today!
We are very pleased to invite the PAL Ottawa Social Circle for a tour of the new Ottawa Art Gallery on Wednesday 27 February 2019 at 4 pm with Stephanie Nadeau, Head of the Ottawa Art Gallery's Public, Educational, and Community Programs Department.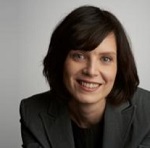 Stephanie holds an MFA degree from the School of the Art Institute of Chicago and brings previous professional experience from the Foreman Art Gallery at Bishop's University and The Banff Centre. Stephanie has been with the Ottawa Art Gallery since 2013 and has advanced the Gallery's commitment to accessibility by forging partnerships with Tangled Art + Disability, developing volunteer programming councils for both youth and older adults, and instigating free childcare at the Gallery. In 2017, she curated Open Access, an exhibition of research-based works and performances by Vancouver-based artist and disability activist Carmen Papalia. In addition, she serves on the Board of Directors of BEING, an innovative visual art studio that supports artists with developmental disabilities.
Please note that the Ottawa Art Gallery is open from 9 am to 9 pm seven days a week, it's free, and there's free wi-fi and gender-neutral, accessible washrooms.
For more information about its history, exhibitions, and programming, please go to: http://www.oaggao.ca
***************
Among the current exhibitions at the OAG:
MICHAEL BELMORE and A.J. CASSON: Nkweshkdaadiimgak Miinwaa Bakeziibiisan, Confluences and Tributaries
This exhibition coalesces the work of two artists from different cultural and generational backgrounds, to bring together the story of the Ontario landscape and the histories which go beyond its beauty. Michael Belmore will assert an Indigenous, Anishinaabe world view, re-affirming Native ways of knowing into the stories we tell and images we show of the mountains, lakes and rivers which make up the land now geographically defined as Canada. The places depicted in A.J. Casson's oeuvre are places which, historically, bore spiritual and cultural importance to the various Anishinaabe peoples of the region. Many of these sites are marked with the experiences, legends and knowledge of generations of Anishinaabeg through the pictographs (rock art) which still inhabit these landscapes.
MICHELE PROVOST: Everything must go / Liquidation totale
In this exhibition, Gatineau-based multimedia artist Michèle Provost presents an ambitious and poignant examination of the place of art and artists within a market-driven society. Highlighting the potential for commodification, she creates a liquidation sale of a line of handmade home décor items, aesthetically based on the legacy — both real and imagined — of an iconic Canadian artist of the twentieth century.